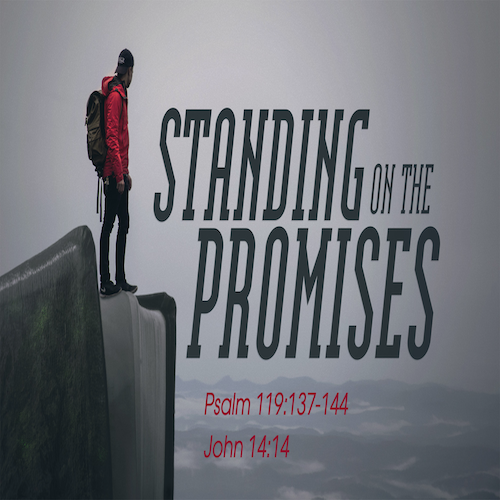 ** TECHNICAL DIFFICULTIES **
We apologize but we continue to have some technical issues in the recording of our weekly messages. The audio will frequently jump forwards by a second and you may miss out on a word or part of. Thank you for your patience as we work through these issues! 
SERMON TITLE: "The 7 Great Promises Of God"
SCRIPTURE: Psalm 119:137-144
MEMORY VERSE: "If you ask me anything in my name, I will do it." John 14:14
SERMON TAKEAWAY: A promise is of no more value than is the ability of the one who makes it carry through. It also includes a willingness to do so. Sometimes God's promises are so amazing they are hard to believe! Yet God still does the amazing!
NEXT STEPS:
PAY ATTENTION TO ALL OF HIS PROMISES
         - Know all of God's promises written in the Bible.
        - Upon knowing His promises, you have to live in them.
PROCLAIM TO ALL THE WORLD
        - Share the promises of God to as many people as possible.